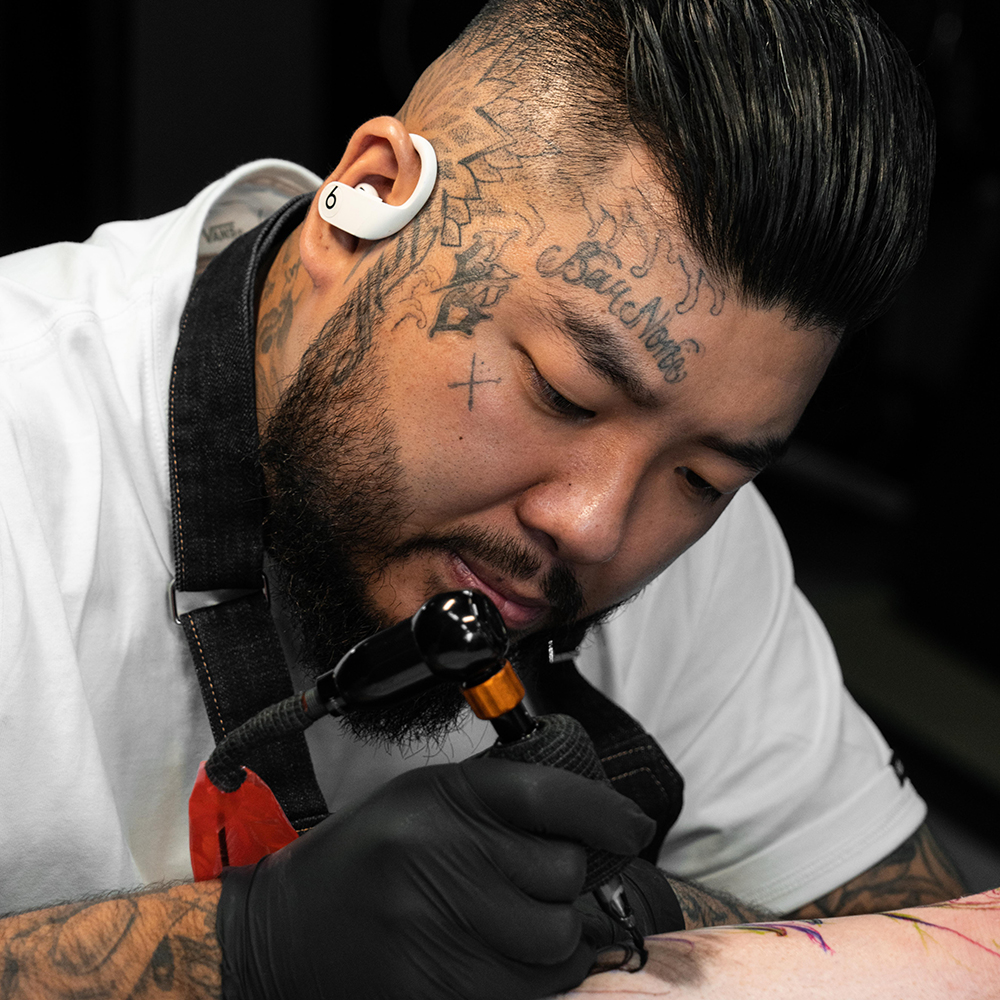 Black and Grey, Realism, Freehand, Portrait
Born in Brisbane, raised in Texas and returned to Melbourne to establish himself in his art and tattooing.
Chino found himself caught up in violence in his Texas youth which landed him in jail. Whilst incarcerated, Chino was introduced to tattooing and the rest was history. He eventually returned home to Australia where he focused on his tattoo career. 10 years later and Chino is well known for his amazing freehand skills and speciality in Oriental, Black & Grey and Portrait tattoos.
Be More Creative
Looking for the perfect tattoo design? Consultations are FREE of charge from our highly trained & professional artists!