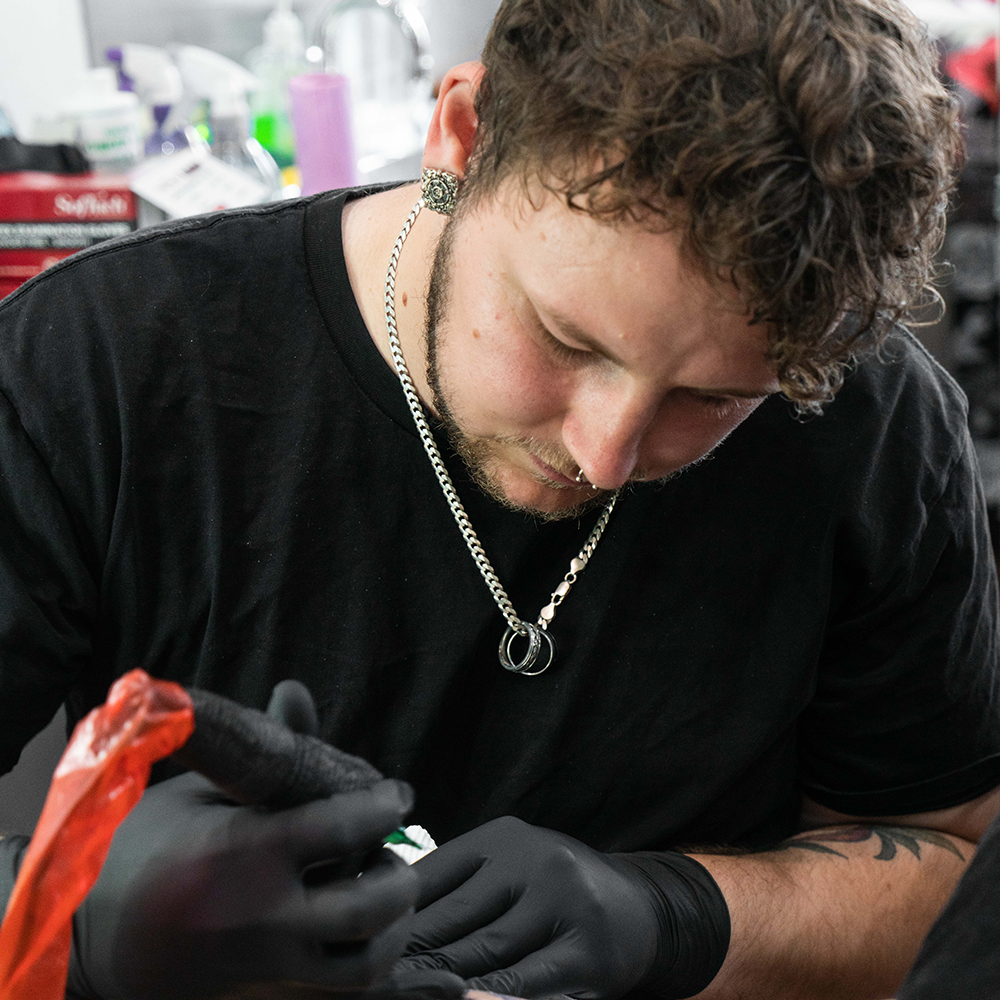 Black work, Fineline
Melbourne , Victoria
I have always loved art as growing up and remember my dad sitting around the table teaching me to draw when I was younger. I remember seeing both my dad and pop having tattoos from way back which intrigued me as to how it works and how good it would be to have my art on someone.
Once school was done I realised I have always wanted to do jobs that involved art but my passion for tattooing grew more and more so I pursued looking for an apprenticeship and from that day it has been great!
How long you've been tattooing: I have been tattooing for 5 years
Be More Creative
Looking for the perfect tattoo design? Consultations are FREE of charge from our highly trained & professional artists!