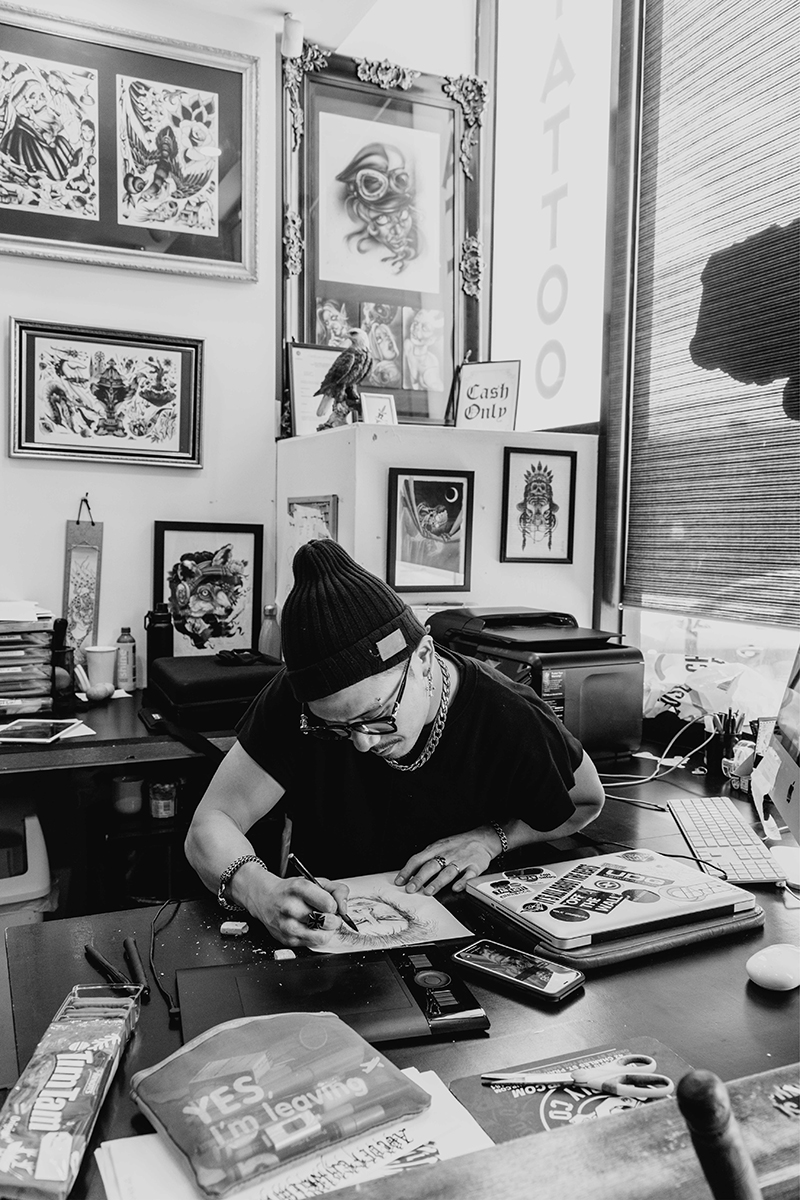 ANIME, SKETCH, FINELINES
Born in Korea, moved to Melbourne, started drawing at a young age as he was influened by his brother creating cartoon story box and ever since then created a passion for art. He has studied and completed a degree in Graphic Design UNE and now finds himself on a journey to become a tattoo artist. His open to all style of work but will foucus more on realism, script and lettering. Goal is to spread positive energy through his script work.
Be More Creative
Looking for the perfect tattoo design? Consultations are FREE of charge from our highly trained & professional artists!