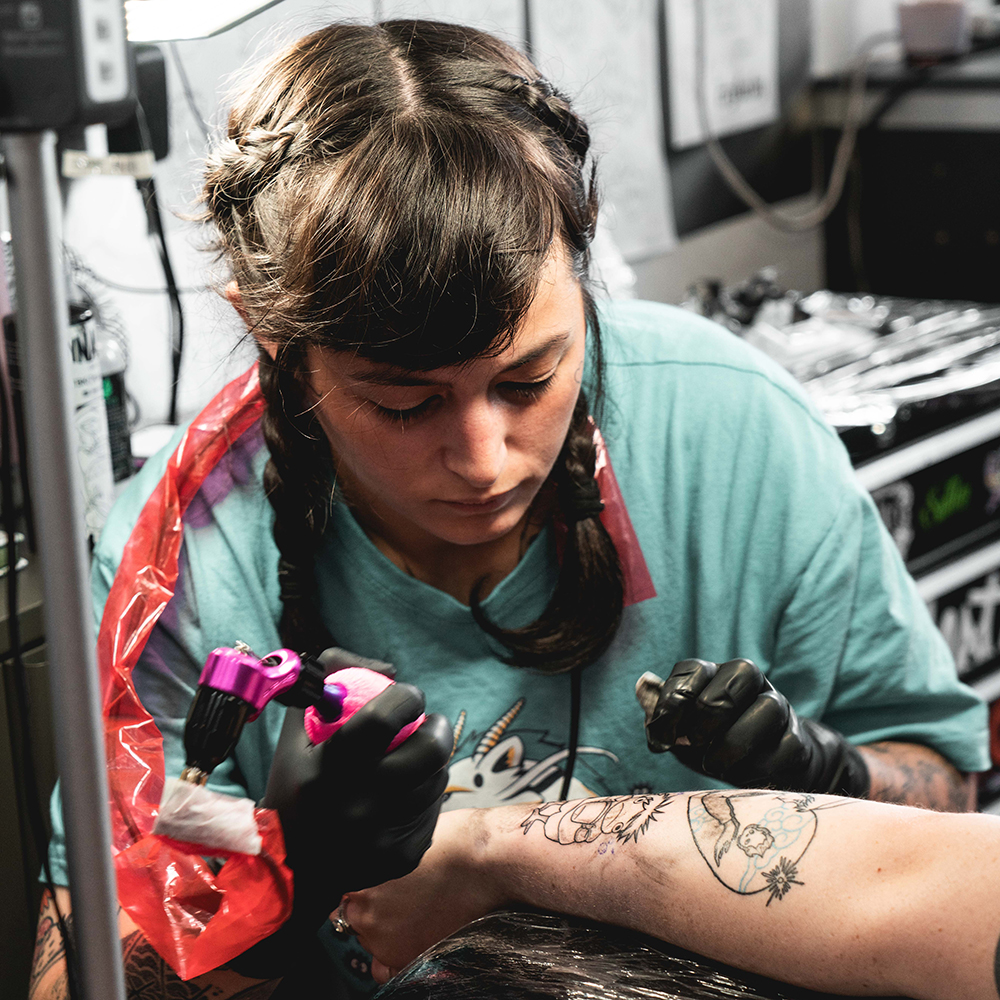 Thick/Thin lines, anime, stippling, pop colour
I got started in tattooing through making a friend and drawing at the studio and found a love for the art.
I've been tattooing full time around about a year and have been so very grateful of every second, tattooing has truly changed my life.
I love tattooing anime and florals, and love doing thick lines and stipple shading. Also really heckin love teeny pops of colour here and there.
Be More Creative
Looking for the perfect tattoo design? Consultations are FREE of charge from our highly trained & professional artists!